Do you live in Lome Verde? There is good news to report regarding the real estate market in this southern Novato neighborhood.
We looked at sales from the first 3 quarters of the year (January-September 2023).  During that period, there were 12 sales, and the median sale price was$1,150,000. That's down less than 4 percent from the same period the year before, which included the market peak (spring 2022).
That's not bad considering all the pressures on the market, including rising interest rates. And Loma Verde prices have taken less of a hit than the Novato market as a whole, which is down 11 percent year over year (Jan-Sept 2022 vs Jan-Sept 2023).
Loma Verde Novato Home Sales: January-September 2023
Here is a list of all the Loma Verde home sales in the first nine months of this year.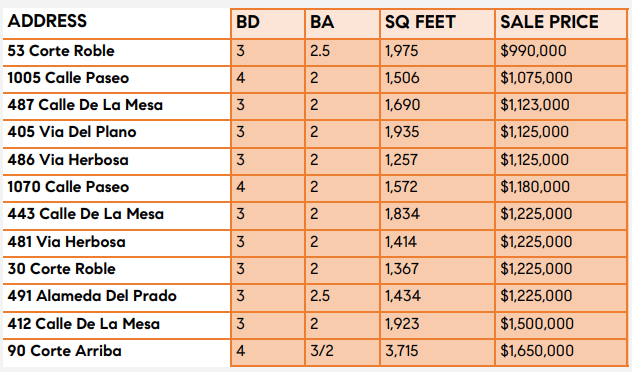 The Loma Verde real estate market is doing well in several ways. Here is Realtor Erin McGinnis with 3 things you should know about Loma Verde real estate this fall. It's a one-minute video:
Please check out our other Loma Verde and Novato updates on our YouTube channel @BestHomesMarin, and be sure to SUBSCRIBE so you don't miss any updates.
If you're thinking of buying or selling, please contact us today so we can talk about your plans! People often comment that they wish they'd contacted us sooner so they can plan better. It's never too early!