The Presidents neighborhood in southern Novato was a top performer in the local real estate market last year, both in terms of the number of sales, and prices.
Here's a video update from Erin McGinnis, and you can read more below.
Sales in Presidents Novato
There were 34 home sales in Presidents last year, the same as in 2021. That's notable because sales were down in many places both locally and nationally, mostly because interest rates doubled in a year's time. Novato as a whole experienced a 25% drop in sales.
Prices in Presidents Novato
Prices in the Presidents neighborhood were up. The median home sale price was $1,235,000, a 19% jump from the year before.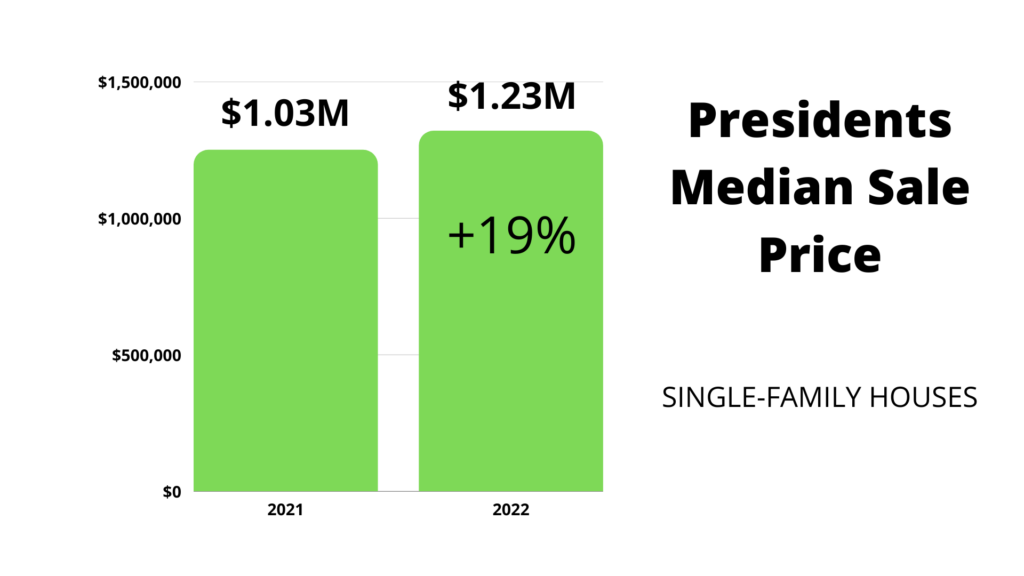 Within the Presidents neighborhood there are homes in the flats which are generally less than 2,000 square feet, and homes in the hills, which are larger.
Last year in the flats, the median sale price was $1,150,000, which was up 16% from 2021.
In the hills, the median sale price was $1,300,000, and that was down 3% from the year before.

Rising Interest Rates
2022 will be remembered as a year with record sale prices, but that was only part of the story. The second half of last year saw the real estate market slow way down as the Fed hiked interest rates in an effort to bring down inflation.
So what about 2023? We are feeling very optimistic. Buyer activity has come back to life in the just the past 2 weeks, and we're seeing a lot more activity on our listings. Buyers may be realizing that prices have come down since last spring, which helps offset the impact of higher interest rates.
If you have questions about Presidents or Novato real estate, please contact us today!