The Novato real estate market continues to recover from the mid-winter slowdown. There are several good things happening in the market right now.
Watch a video update from Realtor Erin McGinnis. Or, you can continue reading below.
Positive News in the Novato Real Estate Market
Here are some of the positive things happening in the market so far this spring:
Buyer demand is noticeably stronger.
The percent of listings going into contract is up significantly.
Overbidding percentages are climbing.
The time that homes are spending on the market is ticking down.
These are things that are happening throughout Marin, and we're seeing it on our listings as well. At 8 Azalea Place in Novato's Pointe Marin neighborhood, we came on the market in April for $1,249,000. We received 3 offers, and it's under contract for more than the asking price.
Novato Median Home Sale Price
In March, the median sale price of a single-family home in Novato was $1,295,000. That's up from the prior 2 months, but down 6% from last March.
The year-over-year decline in median prices is common across the Bay Area. But it's worth remembering that the market at the beginning of 2022 was severely overheated, and approaching the peak of a historic, 10-year boom.
Below is a graph that illustrates Novato sale prices over the past 15 months. There was a run-up in prices from January to June of 2022. Interest rates were also increasing, and by summer the shock of higher-than-expected rates sent a chill through the market during the second half of the year.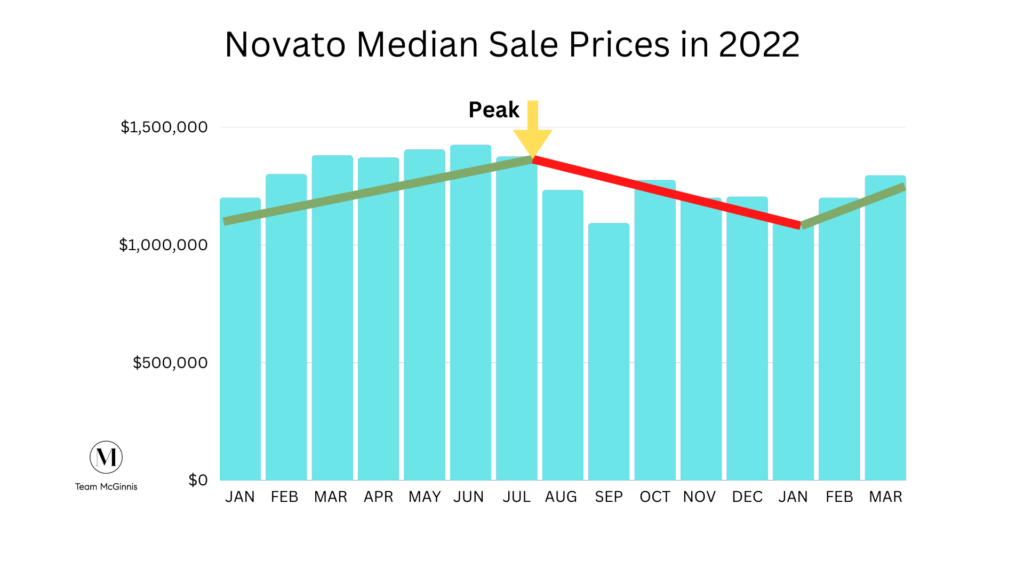 But as you can see, prices so far this year are reversing direction and heading back up.
Interest Rates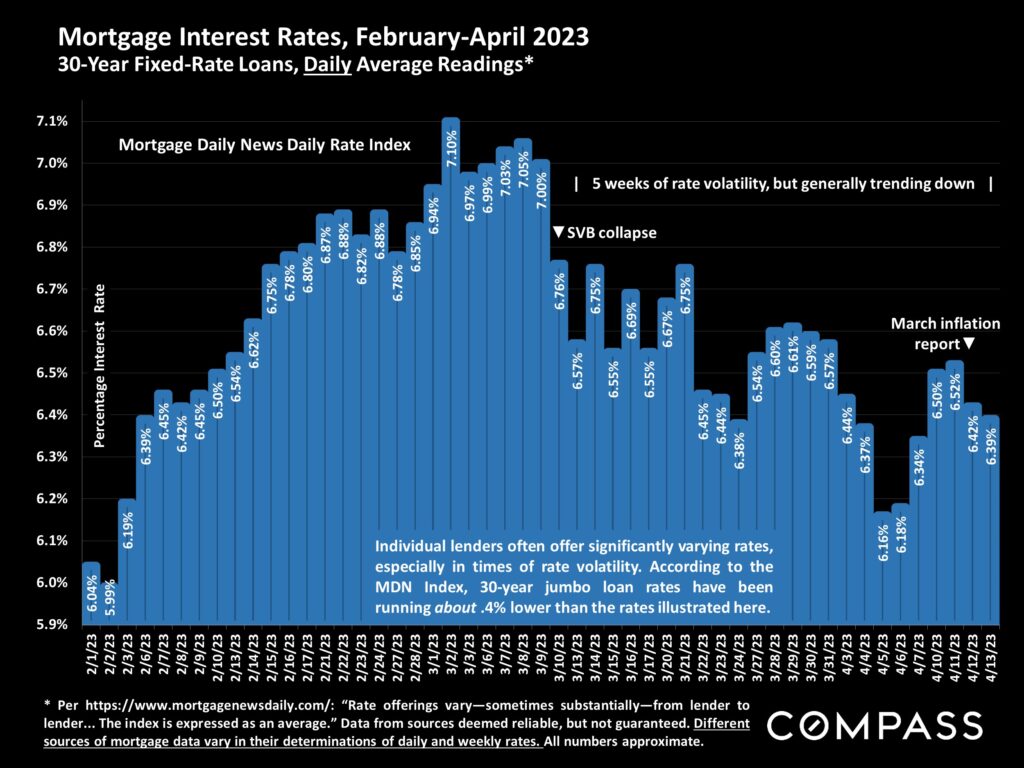 Interest rates have been volatile for the past several weeks, and they've ticked down again. There's renewed optimism among homebuyers as we head into the mid-spring market.
We are here to help you
If you need to buy or sell a home this year, we have the knowledge and experience to help you succeed. Please contact us today!