The first half of 2023 is now behind us, and there's important data emerging about the Novato real estate market. There are 6 months of sales recorded this year, and that gives us enough information to see some trends.
Here's what you need to know. Watch a video update from Realtor Erin McGinnis. Or, you can continue reading below.
Housing Inventory
We'll start with inventory. It's historically low. There were only 189 single-family home sales in first half of this year, and that's down 26% from the same the period last year.
The low inventory is driving the upward trend we're seeing with prices. Since January, the median home sale price in Novato has jumped 16%. We started the year just shy of $1.1 million for the median sale, and almost every month since then, prices have climbed.  In June, the median sale price reached $1,270,000.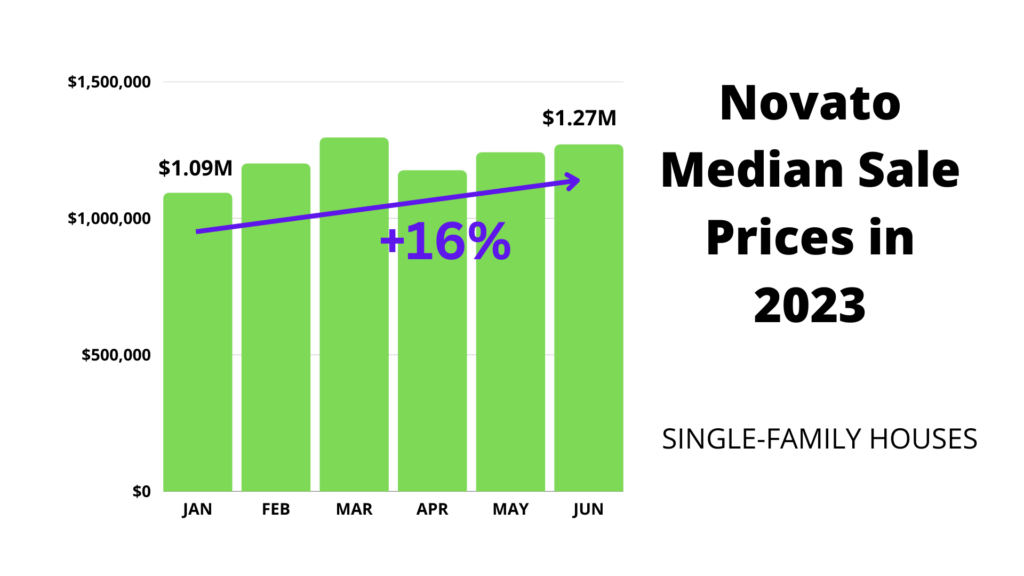 This has been a welcome turnaround after a painfully slow second half of 2022. That's when interest rates climbed higher than expected, and many buyers retreated.
Days on Market
The next trend to talk about is days on market. The time it takes to sell a Novato home has decreased almost every month this year. In January it was 65 days, in June it was just 22.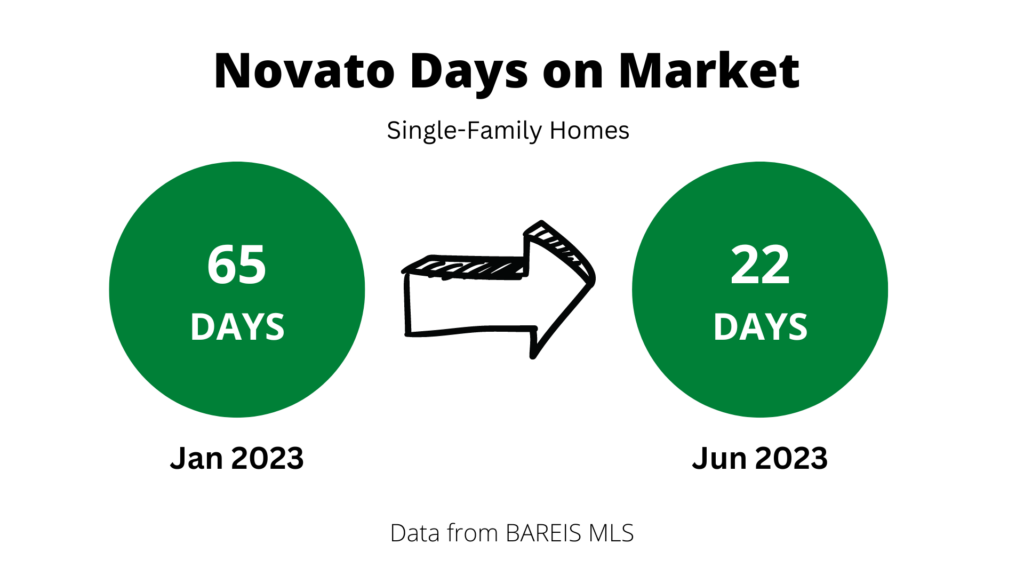 Multiple Offers
Finally, what about multiple offers? If you put your house on the market, can you still expect to receive more than one offer? Well in the past 6 months, more than half of all houses sold – 56% — received more than one offer.  That's not as many as last year, during the same period, but it's still a lot.
Summer Market
We are deep into the summer now, so the real estate market is a little slower with many people on vacation, and we all have to be a little more patient. If you're a buyer, this is a great time to write an offer. If you wait much longer, you're just going to have to compete again!
If you're thinking of buying or selling, we would love to talk to you. Please call us today.